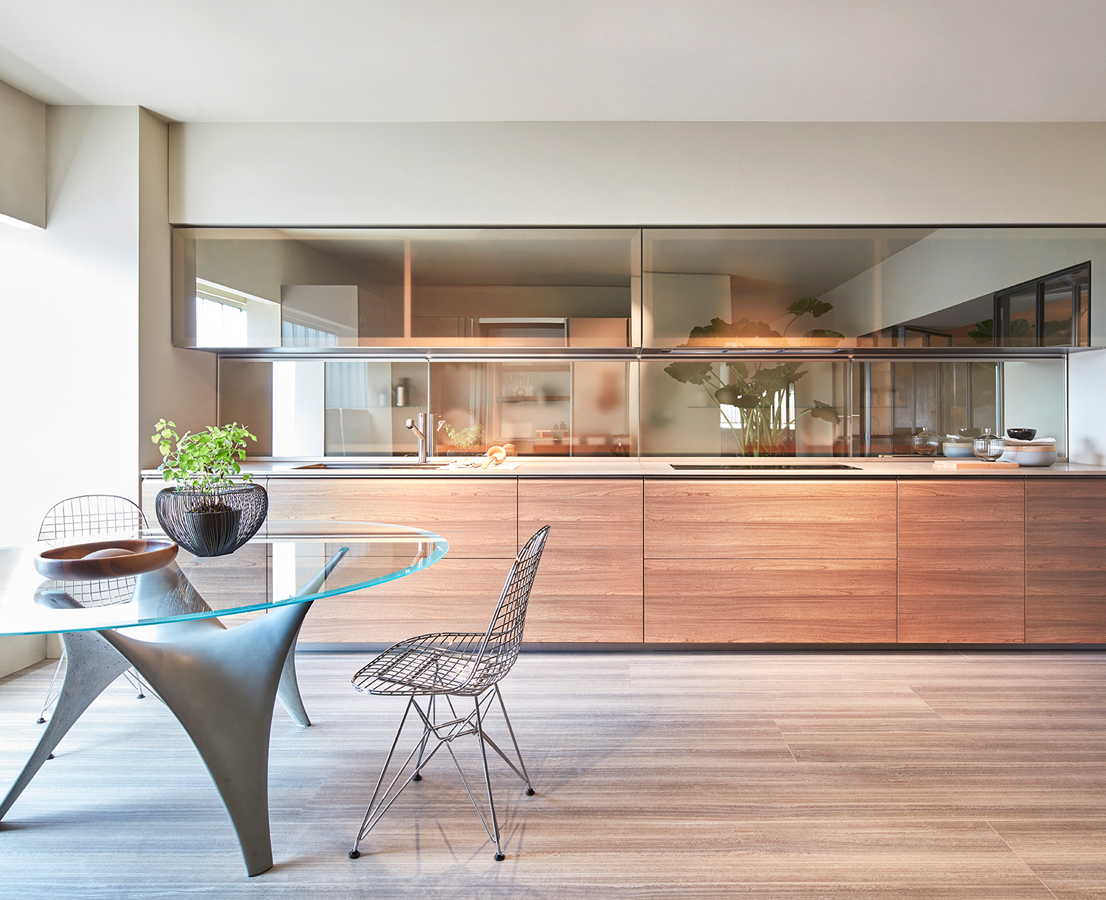 Disainer Dante Bonuccelli
Bränd DADA
Trim is a revolution. Space is the main feature of this system, a more rational and flexible way of experiencing the kitchen, designed for fast-paced contemporary life through a combination of technology and functionality.
Drawers, doors and wall units are no longer enough. Now, there are accessorised back panels: a space between the wall unit and the worktop that becomes available by moving sliding glass doors that work with a mechanism patented by Dada. LED lighting and electrical sockets also make the accessorised back panel the technological centre of Trim.
Good Design Award (USA), 2008.
Loe rohkem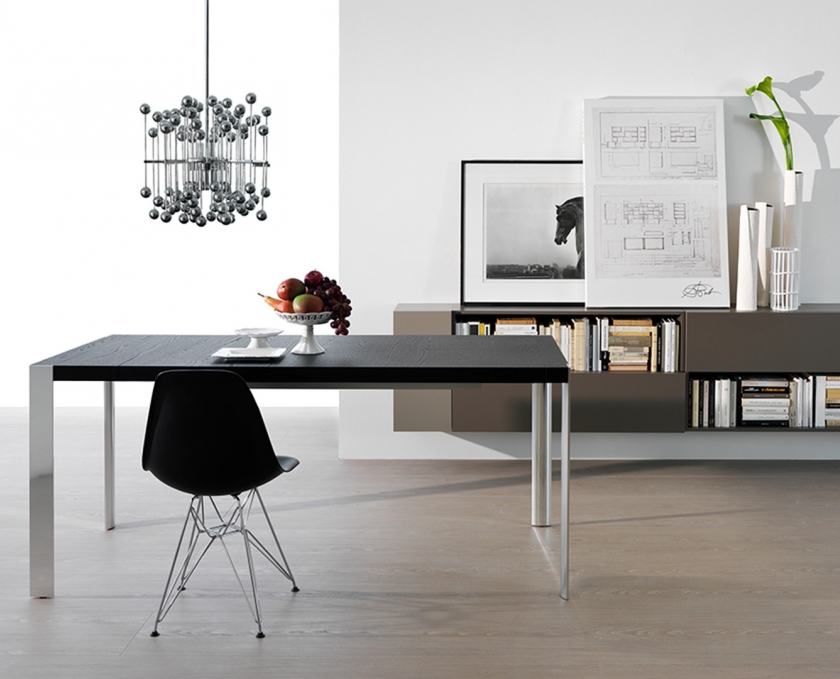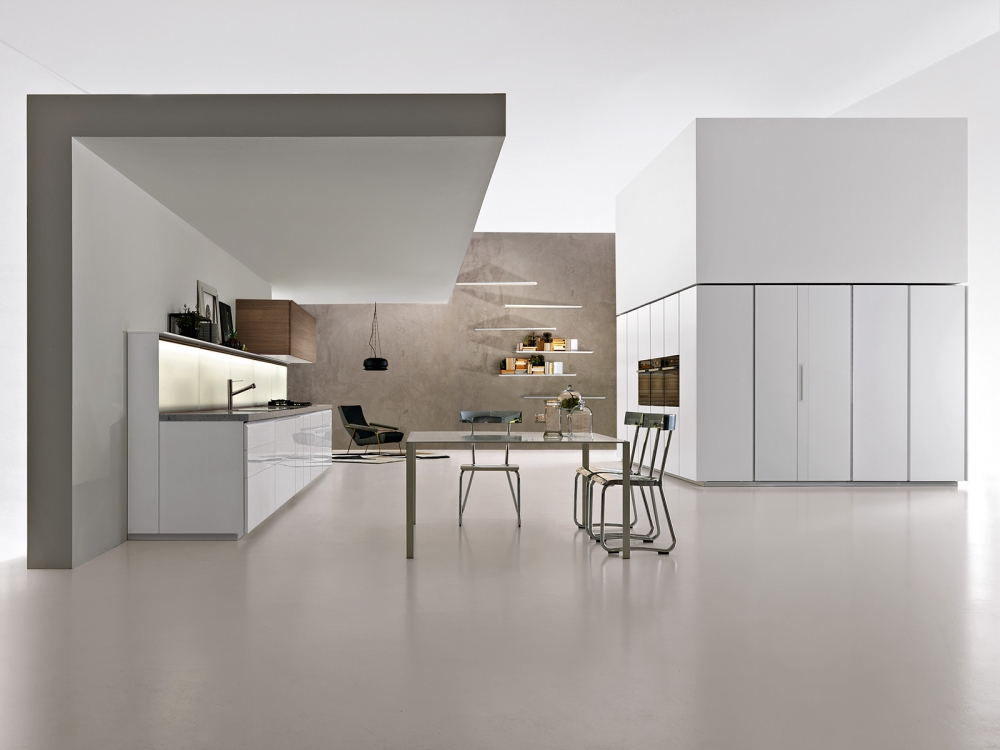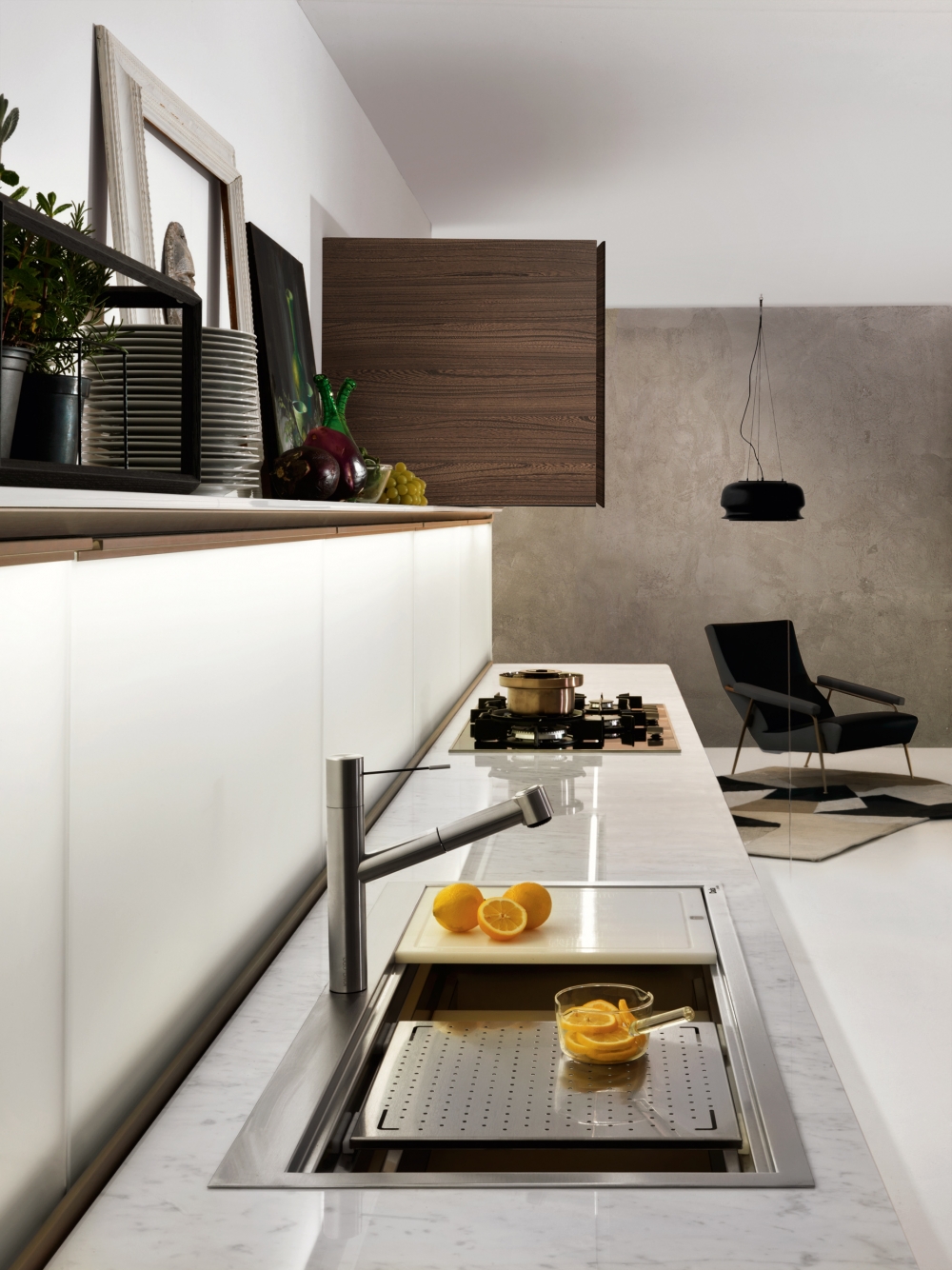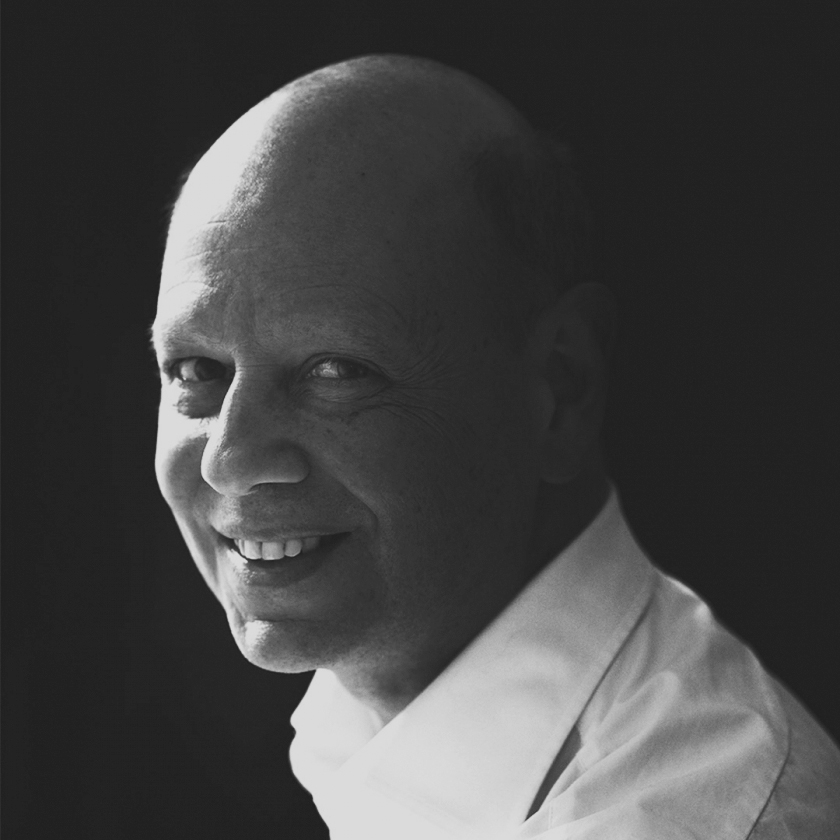 Dante Bonuccelli
---
has a concrete and precise way of bringing architecture to design with great attention to research and testing of new concepts. He is always looking towards a broader horizon than the Po valley, where he comes from. Technology and daily living are brought together in his projects, such as the Tivalì and Trim kitchens he designed for Dada.