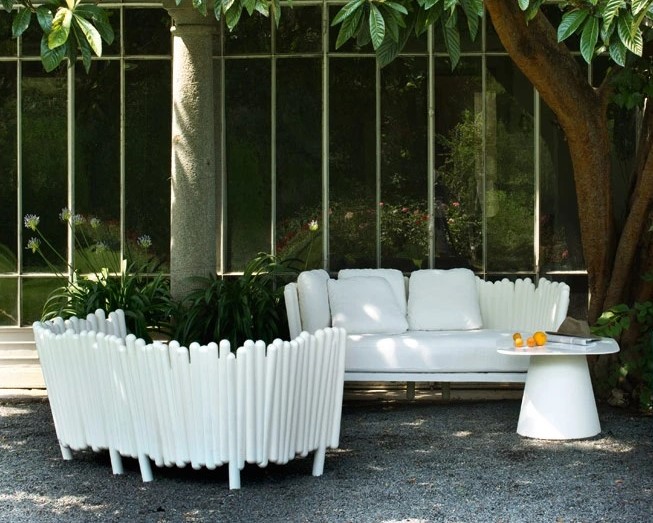 Designer –
Brand Serralunga
Serralunga, together with French designer Philippe Nigro, has developed Cannisse, one of our outdoor sofas with an extremely naturalistic vision. Canisse is an open-air retreat, a sheltered area within which large cushions invite you to rest. An object of contemporary furniture and Italian furniture.
A sofa and an armchair that find their ideal location in outdoor environments, while their use inside your home will provide a truly eclectic space, favoured by the design of an extremely decorative backrest, in keeping with the spirit of ""The First, The Original"" by Serralunga.
Like a fence made up of an accumulation of rods supporting each other, the structure develops into a range of modular sofas and armchairs.
Sofa: standard colours 2376 €, Corten colours 2495 €
Armchair: standard colours 1852 €, Corten colours 1945 €
More info