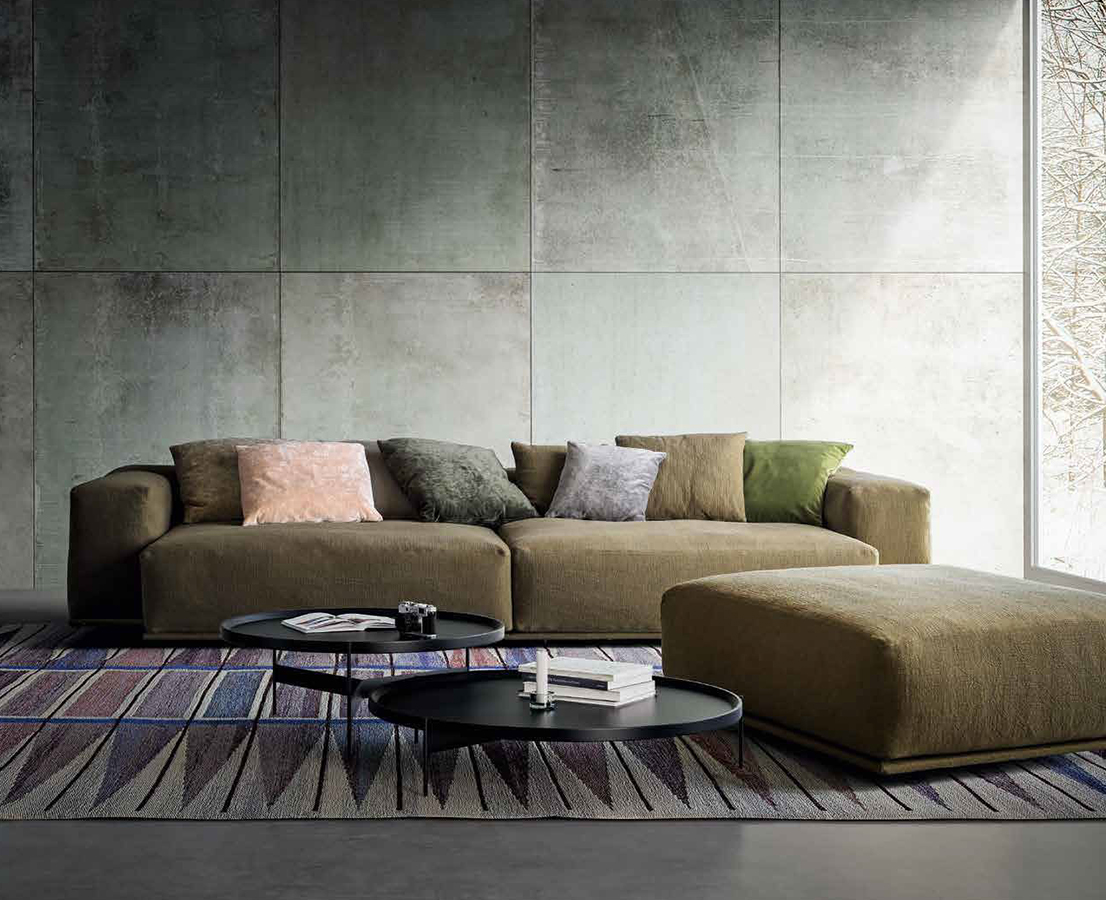 Designer DELANO
Brand PIANCA
Strong aesthetic value, sophisticated design, unbeatable comfort: Delano is perfect set in the middle of a room, an attractive, welcoming oasis. With plenty of modules to choose from, you can put together endless versatile seating configurations, adding the finishing touch with bookcases and side tables that fit on the sides, available in any of the collection's lacquered colours or wood finishes. It delivers an aesthetic and structural continuity and is raised off the floor on little feet for an almost invisible floating effect: the seat, backrest and armrest cushions sit on the upholstered platform. The seating has been designed for relaxing: it comes in two heights and two depths, with soft padding including a thin layer of down.
Dimensions: length 264, depth 99, h 74 cm. Fabric: navi.
Retail price: 3552€. Sample price: 990€.
More info