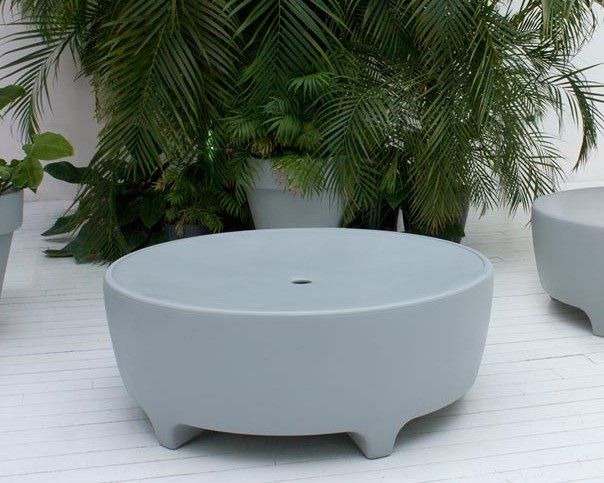 Designer –
Brand Serralunga
Oasis is a multifaceted product of contemporary furniture, which changes shape thanks to the wide variety of choice available for the top. For domestic interiors, it can be selected in soft, warm materials like eco-leather, fabrics and faux fur that bring warmth to the environment.
Its simple proportions, attention to detail and elegant lines make it a hospitality furniture product that is highly suited to commercial facilities: a version with a hole for a parasol or a lamp has been designed to cater for different needs and possible shapes. The various materials used in Oasis also include a cork top, artificial turf or silk-screen printable EVA for promotional purposes, which complete the range specifically designed for outdoor use. Versatile luxury furniture.
Also available 'Oasis with Light' version.
Standard colours 448 €, Corten colour 492 €. Oasis with light: 583 € and 687 €.
More info