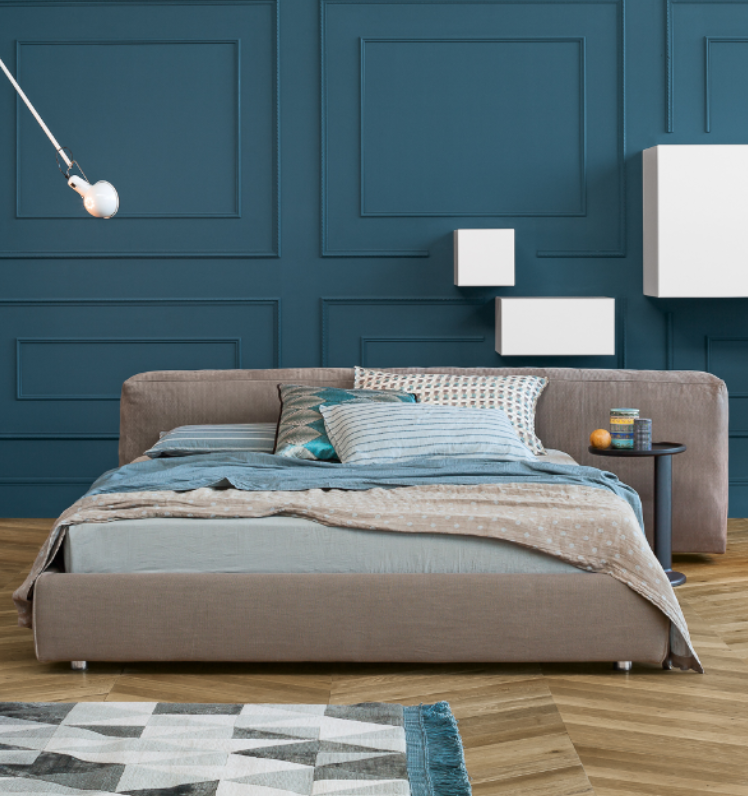 Designer –
Brand FLEXTEAM
Reef bed – bedstead and headboard in wood and wooden fiber. Headboard in polyurethane foam wrapped in sterilized goose feather and polyester fiber. Both covers, fabric's and leather's version, are completely removable.
Flexteam is a dynamic company, where the passion of people leads to the continuous development of new collections designed to provide moments of relaxation with a product that is, and will continue to be, a symbol of Made in Italy excellence.
Sofas, armchairs, poufs and upholstered beds are made individually, with the due care required for a handmade products destined to be long-lasting: this advantage results in economic savings and real sustainability, since the product is inntended to last for many years.
More info