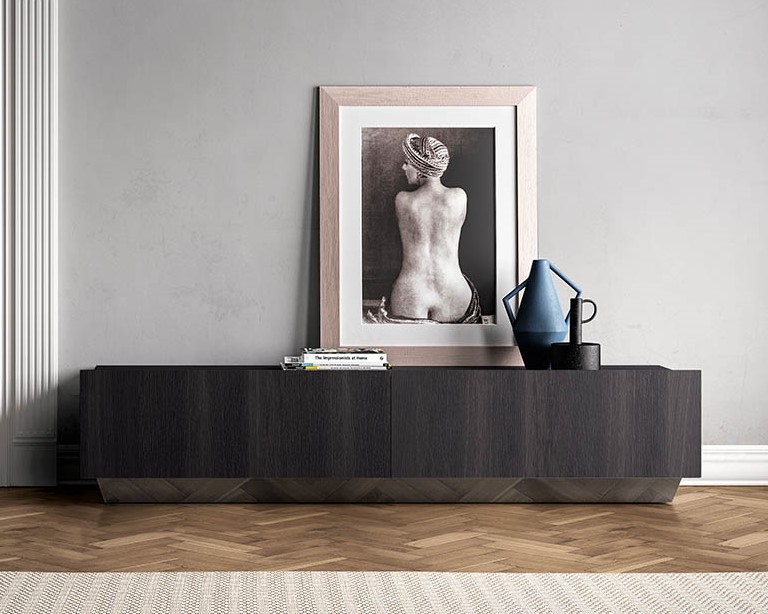 Designer –
Brand PIANCA
The Tosca sideboard features compact, strong and solid forms. Its presence does not go unnoticed. Its unique design features are mostly to be sought in the details, which hinge on interaction of volumes and material variations.
The inverted pyramid base appears to provide a very stable, tapered support, but also manages to interact with the structure, in gold, bronze, titanium, or a lacquered colour finish, from the Pianca colour collection. The sideboard surface finish can coordinate or contrast and is also available in 7 natural wood finishes, including exotic woods like rosewood and ebony, which guarantee a truly unique product.
Further material contrast can be achieved between the inside and outside finishes, revealed by the extended top door profiles compared to the sideboard structures, which create a handy grip and also create a quirky perimeter volume, which is a key design feature in Tosca.
Price starts from 1900€
More info