A new award for Pianca and designer Emilio Nanni: a winning collaboration, which now sees the Platea armchair receiving an award.
Pianca is proud to announce that the German Design Council has given the Platea armchair an award for "the exceptional quality of its design". The official awards ceremony of the German Design Awards 2021 will take place in February in Frankfurt am Main, on the opening day of the Ambiente trade fair. To mark the occasion, the "Excellent Product Design" exhibition will be set up, where the Platea armchair will be on show, along with other winning products in the various sections. The Calatea armchair received a special mention in 2019. This time, Platea managed to completely win over the international jury.
The armchair designed by Emilio Nanni is the result of meticulous study aiming to create a modern interpretation of the classic bergère chair. The design is easy to read, elegant and bold at the same time. A certain formal rigor derives from the armchair's compactness, which focuses on continuity of forms. The backrest and armrests rise out of a single soft, embracing volume. The frame that follows the external contours of the whole armchair accentuates the balanced rapport between straight lines and curves, terminating on the ground with eclectic brass shoes.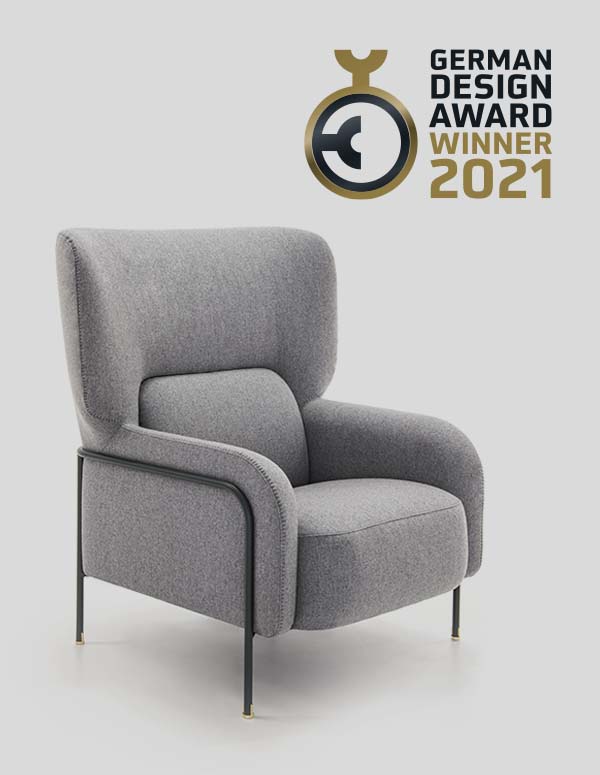 Product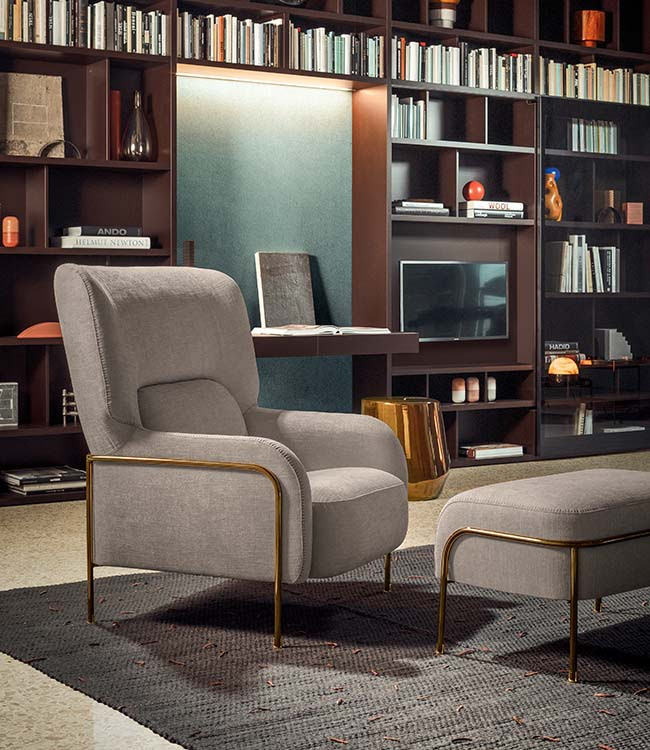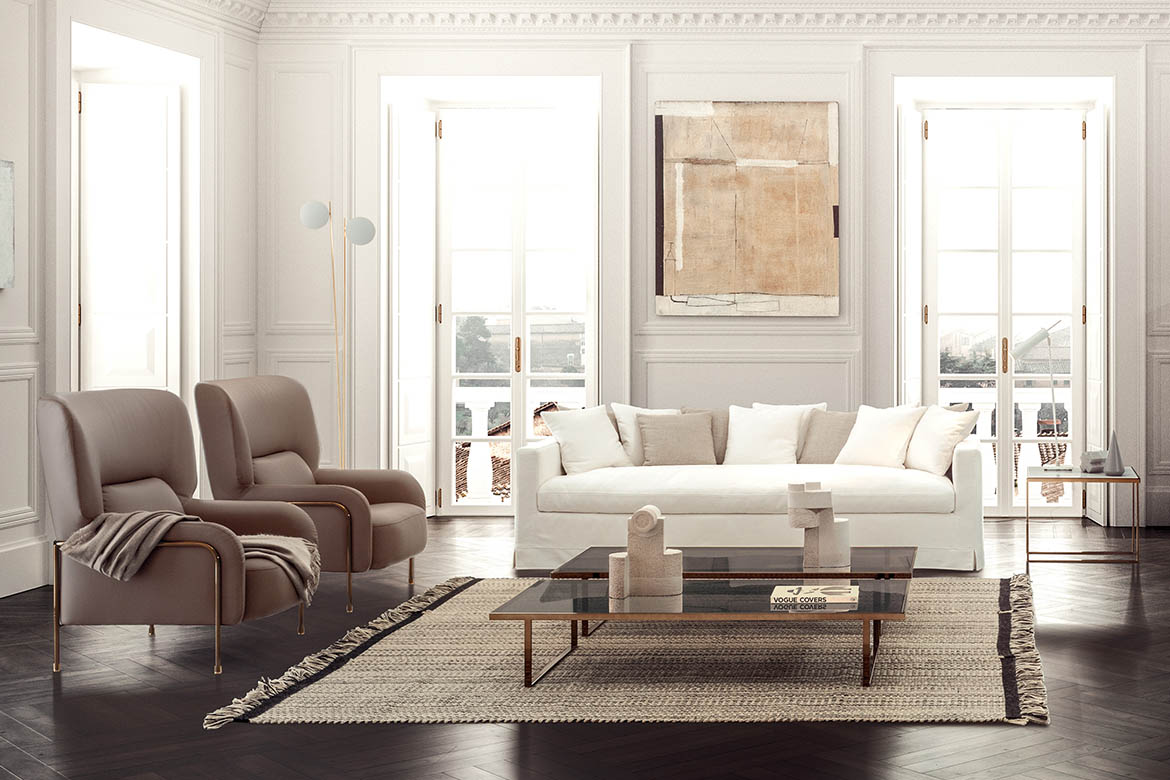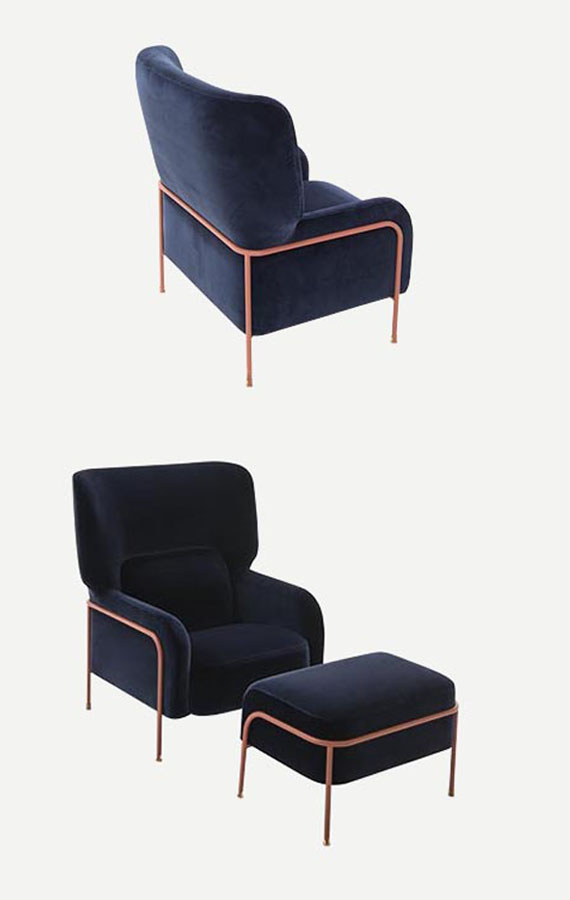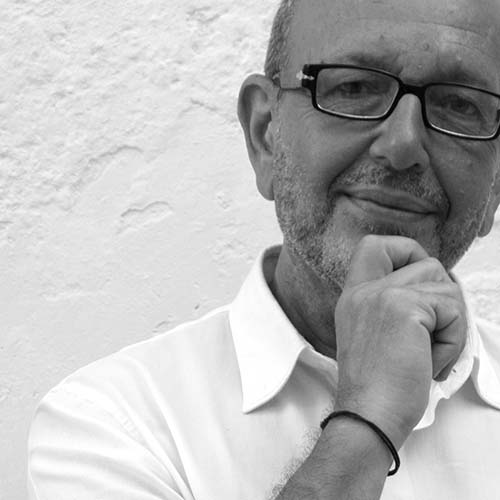 Emilio Nanni
---
…is active in architecture, urban regeneration, design, interior design and art direction. His works have been exhibited in several solo exhibitions in galleries and museums in Italy and abroad and his work is included in various public and private collections worldwide.