Let us introduce new and exciting new products from Pianca.
Palù collection consists of a bedside table and a bench seat. The new Palù collection portrays a concept of small-scale architecture, formed from the relationship between presence and absence. The distinctive features of the complements are the linear effect of solids and empty spaces, and profound harmonies. Palù collection is designed by Raffaella Mangiarotti.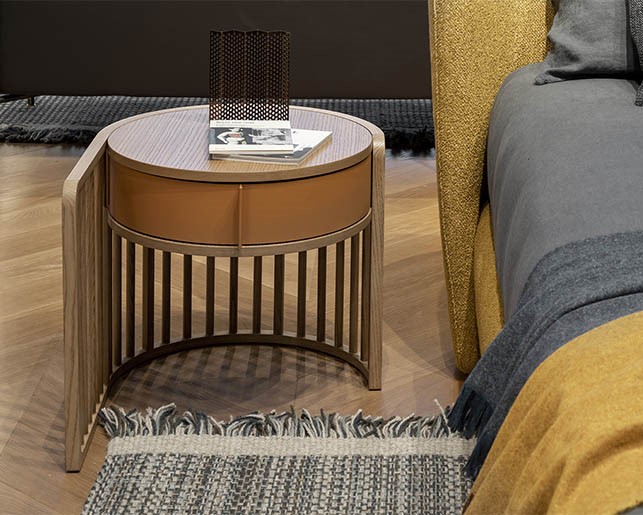 Embrace's classic-inspired forms are reassuringly solemn, distinguished, yet also inviting. The refined simplicity of the Embrace bed echoes the warmth of an embrace, a retreat to a safe haven. The dominating feature of the bed, the curved headboard, cocoons the main body of the bed in an inviting, material embrace, offering protective, reassuring shoulders. Concealed legs raise the structure a few centimetres off the floor in a delicate, almost indiscernible appearance of floating.. Embrace is designed by Note Design Studio.