The True Outdoor collection not only immerses itself in nature, it blends into it.
Dna Out: the all-steel version of the bench that has become an iconic piece of the True collection, designed by Leonardo Rossano and Debora Mansur.
The lightness of the steel sheet and the absence of joints on the seat embrace the sense of spatial continuity of this product, which is much more than a bench: an object in space. Like the indoor version, Dna Out is also based on the potentially infinite repetition of a single modular element.
Available in different colors and finishes, it is suitable for furnishing a variety of spaces, not only outdoors.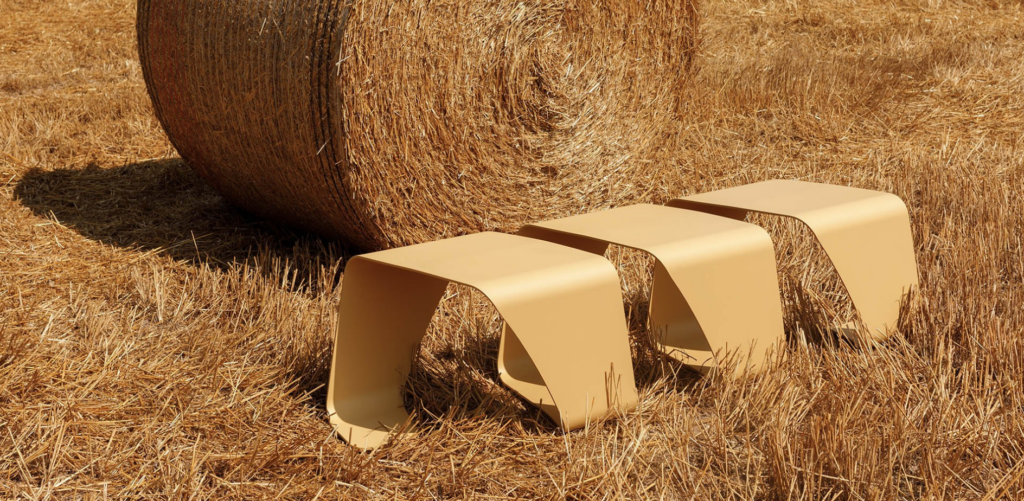 Code Out identifies an aesthetic-formal language of simple geometric signs, which compose an alphabet of informal seating: poufs and maxi poufs, enriched with backrests and integrated tables.
The design is inspired by the new ergonomics linked to the lifestyles of modern society. The reconfigurability of the combinations allows single or shared use for breaks, conversations, reading or use of computers and tablets. In gardens, terraces, parks and outdoor lounges, Code finds its ideal location, thanks to the use of the new outdoor fabrics collections.